The Boardinghouse
The 1/2/sleep Boardinghouse Hamburg Barsbüttel is a three-story building with a total of 41 rooms and 147 beds. There is a shared common room and an outdoor terrace.
Enquire now
Rooms
13x 3 bed room
20x 4 bed room
2x 5 bed room
3x 6 bed room
All rooms are equipped with single or double bunk beds, wardrobes, seating and washing facilities.
4x 3 room flat
- 8 beds each
- kitchenette
- bathroom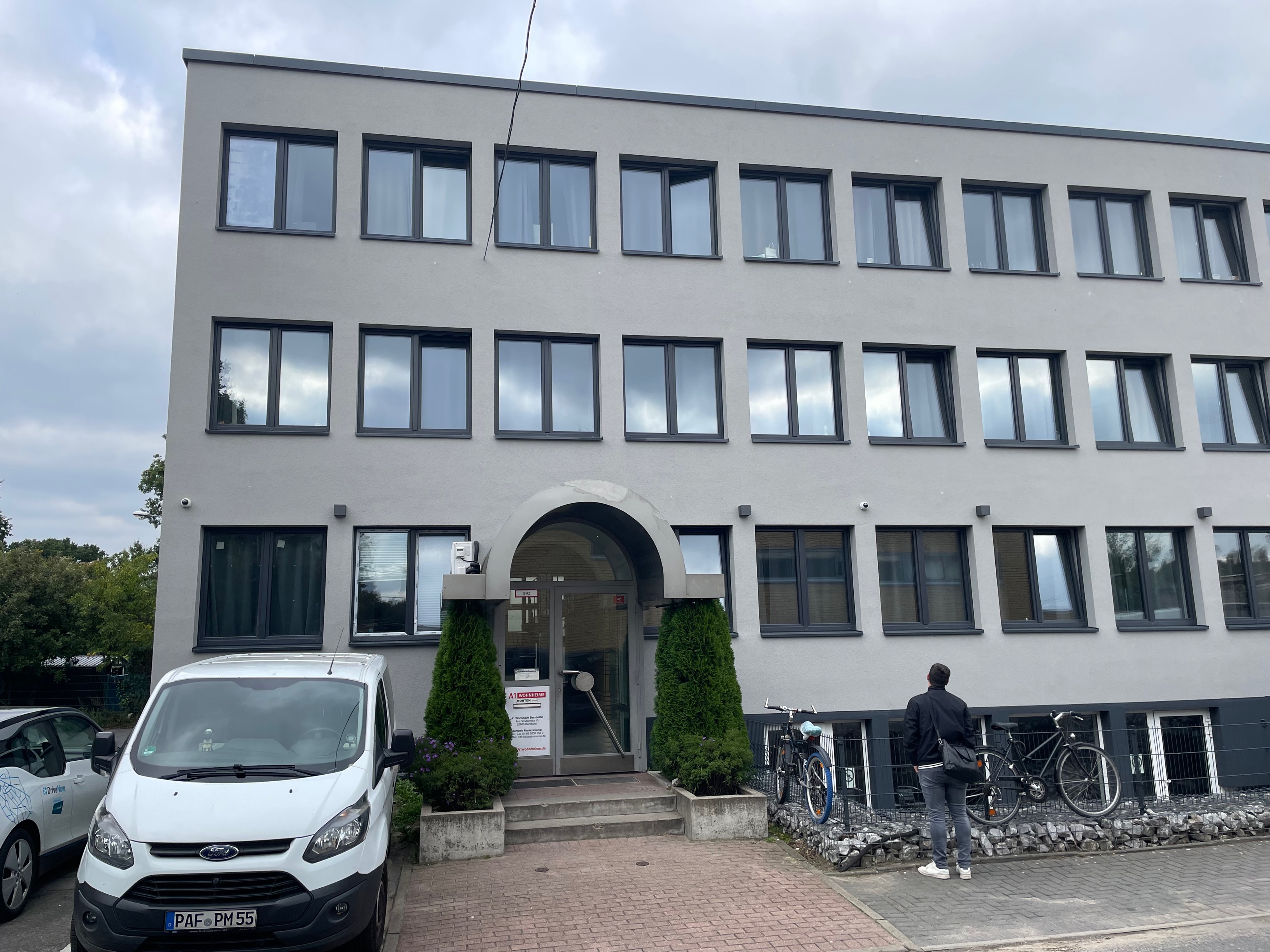 Furnishing
All rooms are equipped with wardrobes, seating, refrigerator, TV connection and washbasin, and some also have a kitchenette.
Wi-Fi is available in the boarding house for a fee. There are coin-operated washing machines and coin-operated dryers directly in the building. There is also a drinks machine on site. All guests can use a spacious communal kitchen as well as a common room and associated sanitary facilities.
Free parking spaces are available in front of the boarding house.
How to find us
1/2/sleep Hamburg
Am Bondenholz 13
22885 Hamburg/Barsbüttel
opening hours reception
Mo - Fr: 11 am - 7:30 pm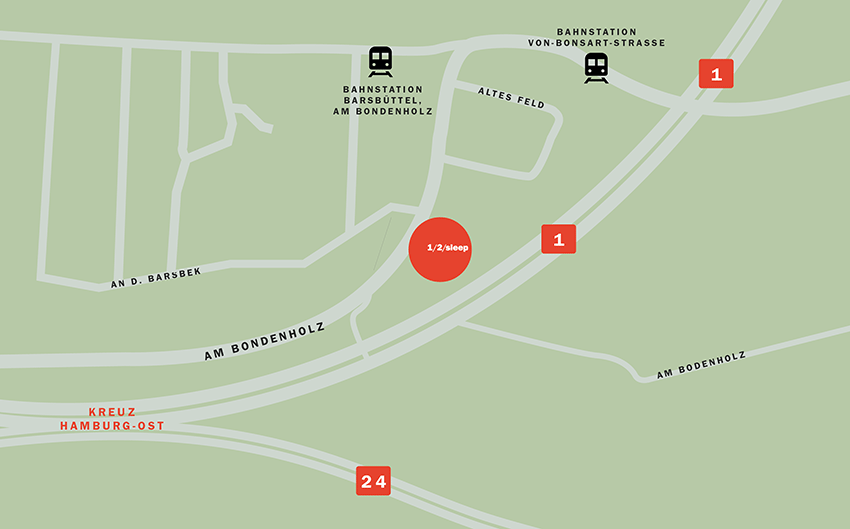 Location
The boardinghouse is located east of Hamburg. The city center of Hamburg can be reached by public transport in 50 minutes.
The distance to the Hamburg Central Station is 15 kilometers and can be reached by car in about 30 minutes. The nearest bus stop "Am Bondenholz" is within 8 minutes walking distance, bus lines 263, 337, 737.
The Hamburg Airport is located 17 kilometers away and can also be reached by car in 30 minutes. The accommodation is located directly at the A1 exit Barsbüttel. The proximity to the A1 motorway makes the boarding house Hamburg Barsbüttel a very practical choice.