The Boardinghouse
The 1/2/sleep Boardinghouse Hohenbrunn-Riemerling extends over four floors and offers a total of 32 rooms. Different category types of flats catering varying accommodation needs.
Enquire now
rooms
14x 2 bed rooms (dorm style)
community kitchen and bathroom
16x 2 bed rooms (flat style)
- bathroom with shower and toilet
- kitchenette
3 bedroom flat (12 beds in total) approx. 100m²
- 4 beds each (2x bunk beds)
- lounge with kitchenette
- bath, sep. toilet
- rooftop terrace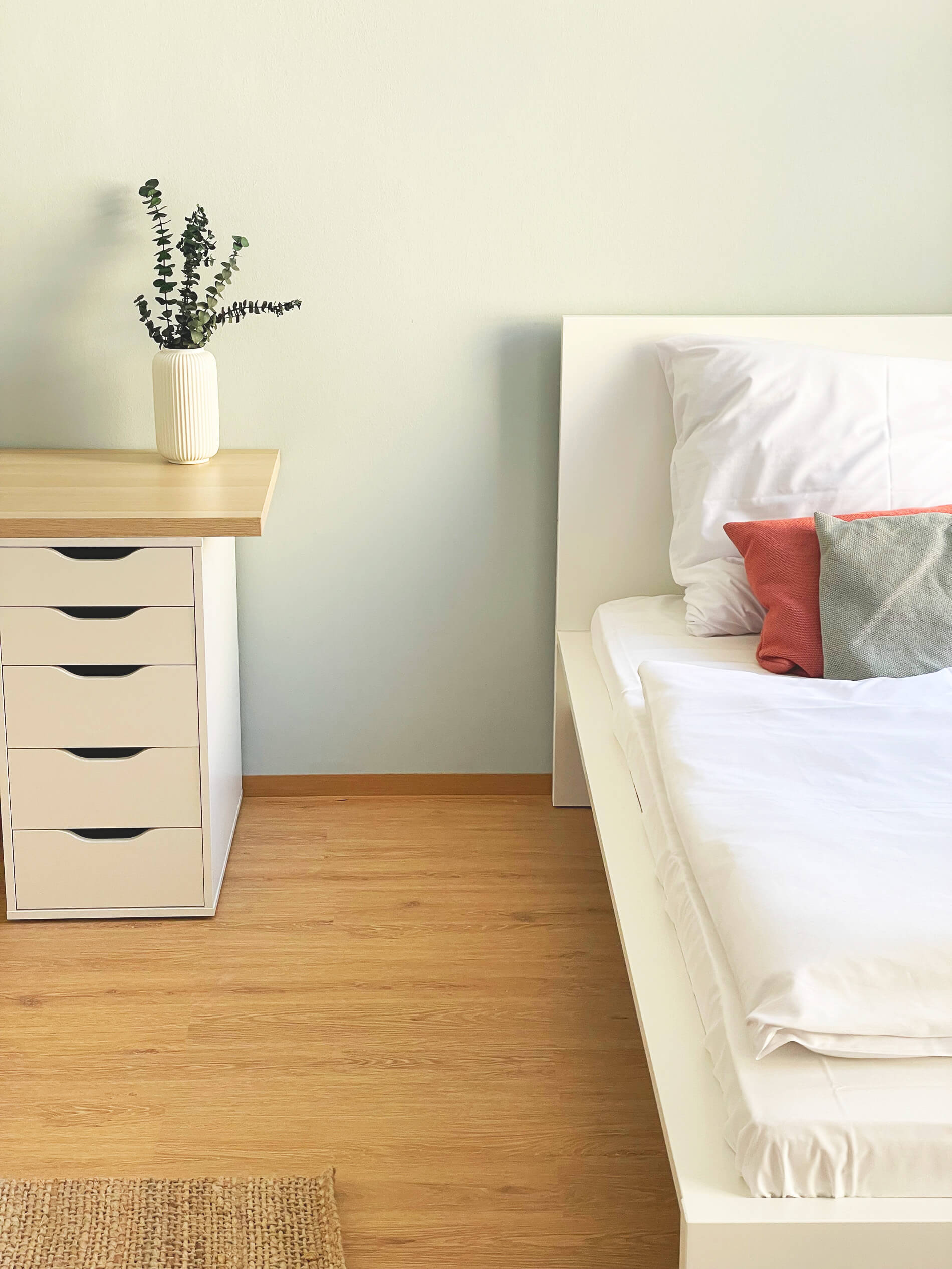 Furnishing
The boarding house consists of two parts of the building, each offering differently equipped rooms. The right-hand part of the building has dormitory-style rooms, which are around 20 m² in size and are furnished with bunk beds, metal lockers, seating and a refrigerator. Some rooms also have a balcony, except for the rooms on the ground floor. Guests in all of these rooms share communal bathrooms and a kitchen.
In the left part of the building, all rooms are apartment-style and also measure 20 m². These rooms offer single beds, a wooden wardrobe, kitchenette, sitting area and private bathroom, making them suitable for guests who want more privacy. Again, most rooms have a balcony, except on the ground floor.
The general facilities include Wi-Fi (for a fee) and a washing and drying room, which is available to all guests.
Parking is available in front of the boarding house.
how to find us
1/2/sleep Riemerling
Friedrich-Hoffmann-Str. 8
85521 Hohenbrunn-Riemerling
Appointments must be made for arrival and departure.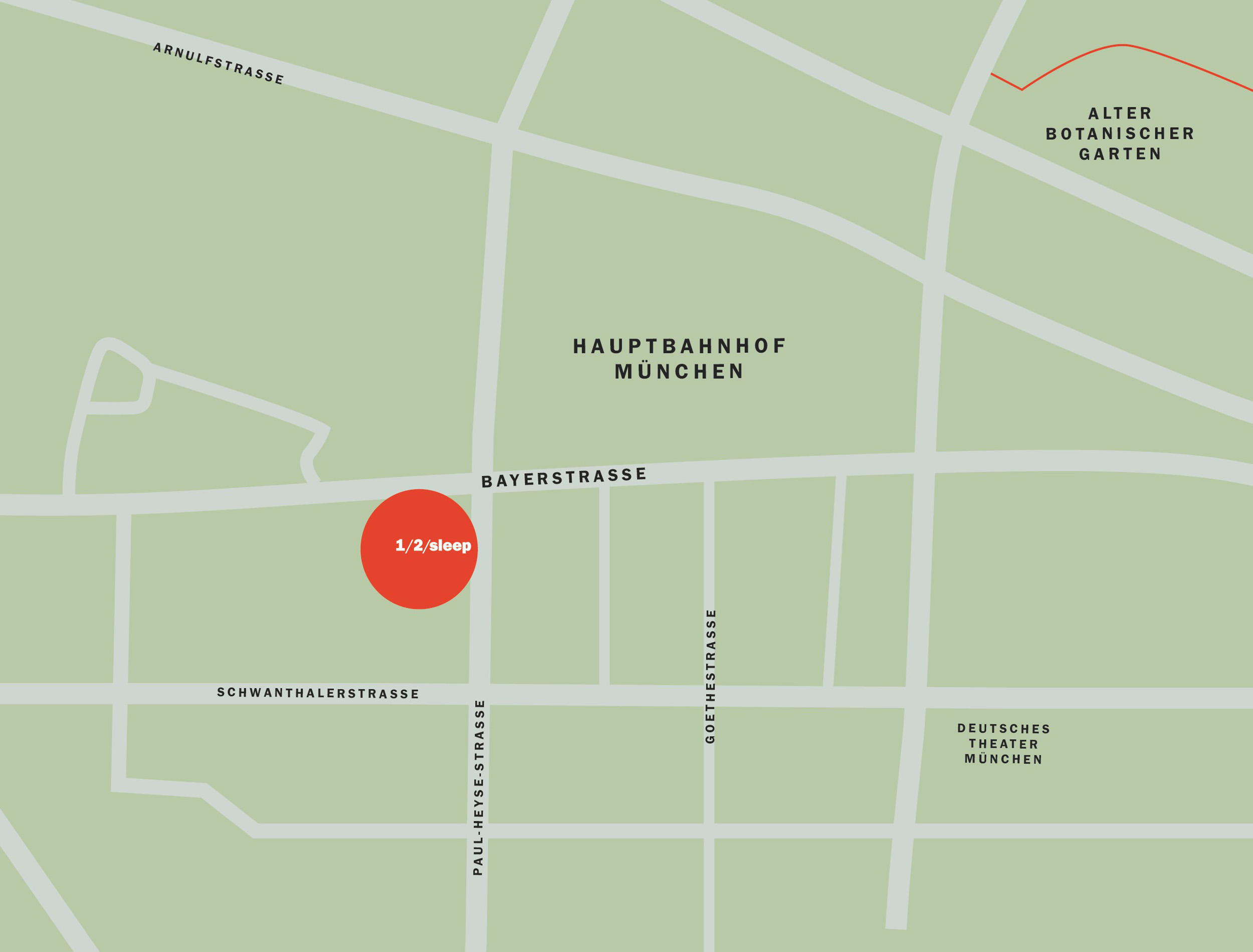 Location
The boarding house can be reached by public transport and is located south-east of Munich, just outside the city, directly on the A99 motorway.
From Munich main station you can take the S7 (in the direction of Kreuzstraße) to the "Ottobrunn" stop and then take bus 214 to the final stop "Riemerling, Altenheim". From there it is about a 5 minute walk.
The city centre and Munich's main railway station are 30 km away and can be reached by car in about 35 minutes.
The Messe München is 20 km away by car and can be reached in 20-25 minutes.
The Munich Airport is 50 kilometres away and can be reached by car in about 40 minutes.