The Boardinghouse
The 1/2/sleep Boardinghouse Unterschleißheim Lohhof offers a total of 77 rooms and 251 beds on six floors. It is conveniently located in the Lohhof industrial estate in the north of Munich. Despite its good connections, it is in an extremely quiet location. Please note that the rooms of the boarding house can only be booked by male guests. The flats with private bathrooms can also be booked for female guests.
Enquire now
rooms
From 1 bed room to 5 bed room
2 bed apartment
- kitchenette
- bathroom
3 room flat
- 8 beds (2x2 B + 1x4 B)
- kitchenette & bathroom
- separate toilet
The flats with en-suite bathrooms are for our female guests and the rooms are exclusively for our male guests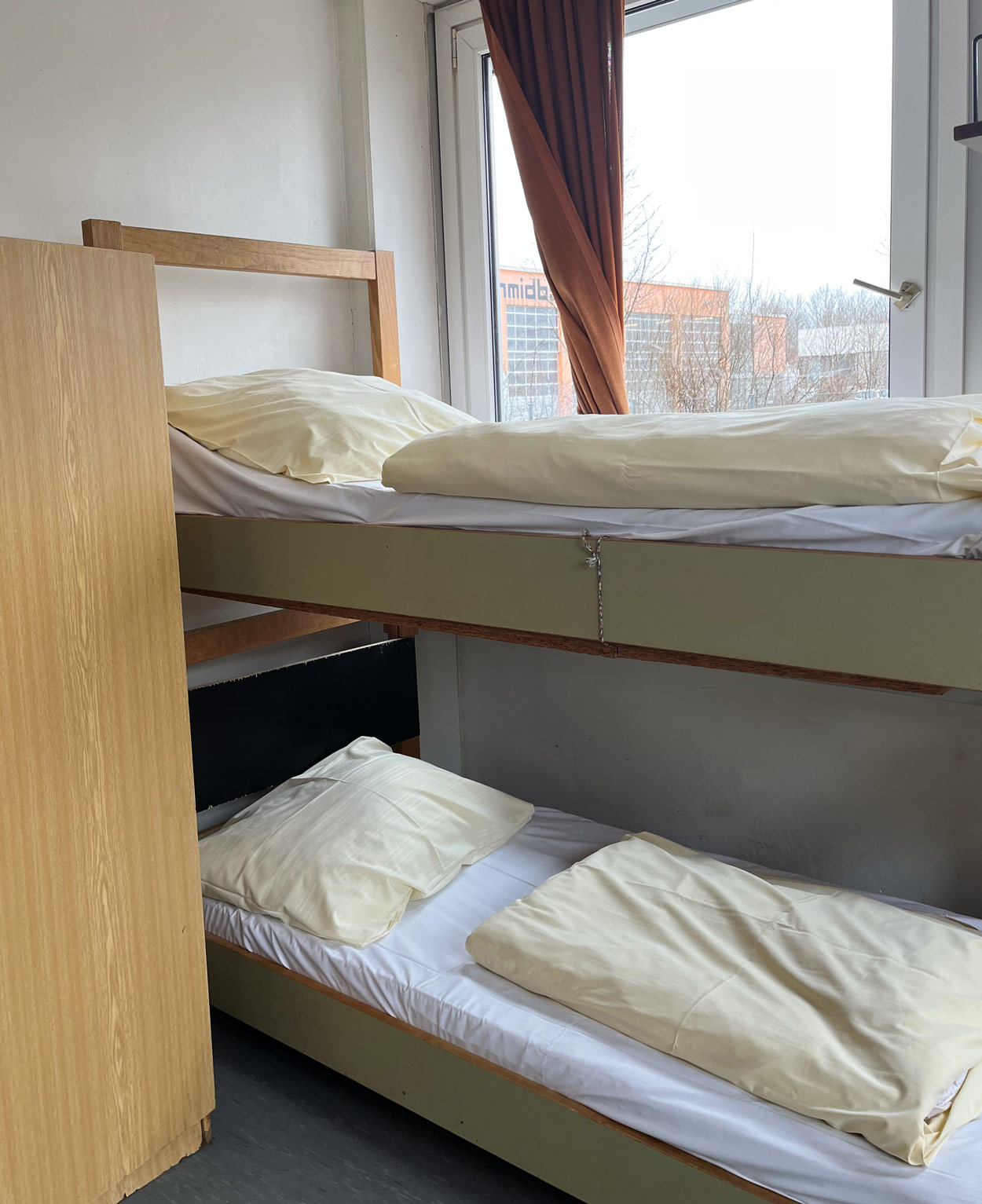 furnishing
The rooms are equipped with all the necessities, such as bunk beds, wardrobes, seating, fridges and TV connections.
The boarding house also offers other practical facilities such as a washing and drying room, lounge, cooking facilities, pay Wi-Fi, a drinks machine and seating.
Free parking spaces are available in front of the boarding house.
how to find us
1/2/sleep Unterschleißheim/Lohhof
Siemensstraße 8
85716 Munich
opening hour reception
Mo - Fr: 09 - 12 pm & 5- 8 pm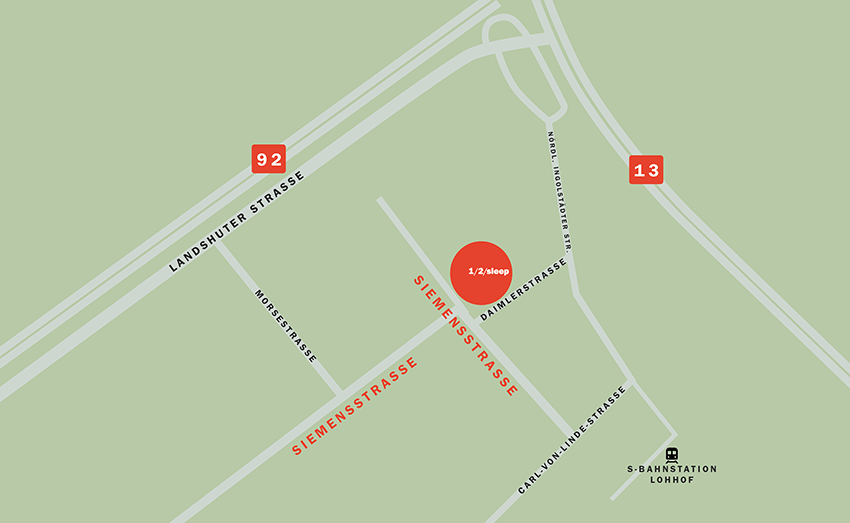 Location
The boarding house is located north of Munich, just outside the city. It takes about 30 minutes by car to get to Munich Central Station.
The Munich Airport is not far away, the journey by car takes about 15 minutes. The 1/2/sleep Boardinghouse is located directly on the A92 motorway, which provides a quick connection to the surrounding area of Munich.